If you've never been to Two Little Red Hens, you're missing out. They've got it all- from basic cookies done in a better-than-normal fashion, all the way to intricately designed cakes that are almost too pretty to eat. They've been around for a while, hailing originally from their Brooklyn location in Park Slope more than ten years ago. They've now also got a location on the Upper East Side as well.
Select Dean and Deluca locations also showcase TLRH's baked goods, primarily their cupcakes. Again, they almost look plastic – but fret not. They definitely do not taste plastic. I would personally recommend their marble cupcake. It's a mixture of chocolate and vanilla icing, which continues clear into the cake portion. It starts at the top and maintains the consistent theme throughout. Overall verdict is success, success, success!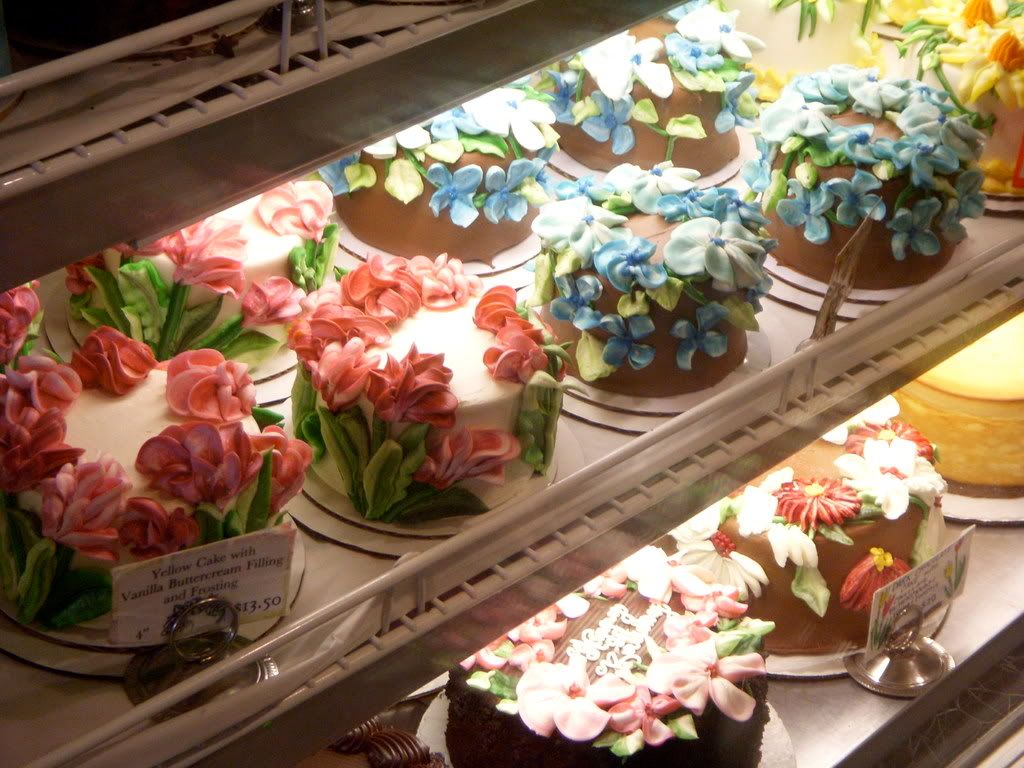 Their store on the Upper East Side, although small, manages to include several tables for seating (if you should elect to enjoy some coffee along with your sweet selection) and surprisingly plenty of room for you to peruse their exquisite selection of baked goods. Their cookies are shaped and decorated appropriately for holiday occasions, so if you ever need something for a special celebration, this is a great spot to hit.
They also do birthday cakes designed to order. This is one I'll definitely travel again to taste. Last time? It was their Linzer Tart – the perfect mix of almond crust and raspberry filling. Next up? Their Brooklyn Black-Out. I hear it's killer…
Two Little Red Hens
Manhattan: 1652 2nd Avenue (@ 86th Street)

Brooklyn: 1112 8th Avenue
original post 5/21/08